Everyone knows what Real Estate Agent does for buyers: we help you find "The One." But what, beyond tapping a sign in your yard, does a Real Estate Agent do for the seller? We just list it for you, then sit back and wait for the offers, right? wrong. Check out the long list of services I provide my seller clients with every listing.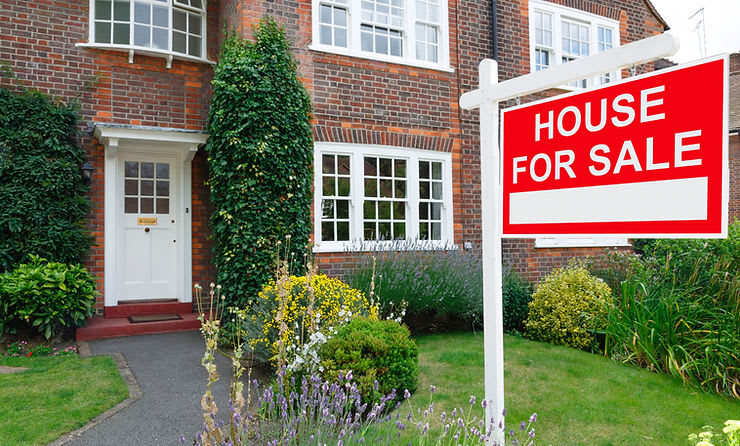 Before Listing
It's my job to present your home to the public in the most advantageous light for a quick and high sale. Here is how I do that.
STAGING & PHOTOGRAPHY
I'll make sure your home is presented to its highest potential, which includes staging and professional photography. Staging for sale is important, whether you are living in your listed home or you have left it empty. Decluttering a home allows potential buyers to see how they could use a space, not how you use it. And for empty houses, having some furniture gives spaces scale and definition: it allows them to see how the space could function. Once we have set the stage perfectly, I'll send in my most trusted professional photographer, who will capture your home's beauty on film.

MARKETING
Once the photos are done, I'll list your property on the Multiple Listings Service (MLS), which syndicates to many websites such as Realtor.com and Zillow. I'll also work with my marketing team to create collateral materials showcasing your property: brochures, flyers, postcards, and emails, as well as a property page on my website and social media pages.

PRICING STRATEGY
I'll do a comparative pricing analysis on sales trends in your area to come up with a price that we are both comfortable with -- the price should be reflective of the current market but realistic so your home doesn't sit on the market for longer than expected. I'll keep you abreast of major market changes or recent sales in your area which may mean we should adjust our current pricing strategy, if necessary.

While Listed
While your home is actively on the market, I am doing a lot of work behind the scenes to get maximum exposure to potential buyers.

HOLDING OPEN HOUSES
I'll hold open houses at your home periodically while it is actively listed to allow potential buyers easy access for viewing.
CONDUCTING SHOWINGS
Most buyers in a typical market view a home with a private showing. In the current market, though, an open house may potentially be all you need to solicit offers. In the case that doesn't happen though, I'll work with other Realtors® to open your property up for showings or even virtual showings.

COMMUNICATING WITH FELLOW AGENTS WITH PROSPECTIVE BUYERS
I keep my colleagues in real estate apprised of my listings so that they can introduce them to their potential buyers. If another Real Estate Agent is working with a customer who is interested in your property, I field questions they may have about the neighborhood, home, or land so that they and their clients get a total picture of your fantastic property.
KEEPING YOU IN THE LOOP
You'll receive regular communication from me with details on what's been going on with the listing, as well as any feedback that I've gotten from those who have seen it.

HANDLING OFFERS & NEGOTIATION
Once that special someone figures out your home is the perfect one for them, I'll receive the offer on your behalf, then pass it along to you, highlighting any pertinent details that you need to know. If there are multiple offers, I will help you compare and contrast them so you can choose the best one - which may mean more than just the bottom line dollar amount! Time to close, deposit size, loan conditions, and other contingencies may also need to be considered. And once you've picked the offer you want to go with, we may have to go back and negotiate certain terms with the buyer and their Real Estate Agent. I work on all these parts with and for you, with your best interests in mind.

From Contract To Closing
My job doesn't end when we have a contract in hand for a secured buyer. I make sure to steward your home sale the entire way. I'll ensure the deposit of earnest money is safely received, will make sure we are meeting deadlines along the way (inspection deadline, loan guarantee date, etc.) so that there are no hold-ups, and I'll arrange everything for signing over the property, passing over the keys, and will organize the closing meeting with the title company.
WHEW! THEN WE'RE DONE, RIGHT? WRONG.
I strive to be the only resource you'll need in real estate, so my work does not end at the closing table. I'm always here for you if you have real estate-related questions, need a recommendation for a home-related repair or purchase, or even if you just want to know a great hidden-gem restaurant to book your next date night. And I'm here for you when you're ready to buy or sell next time! For a full list of all my services for sellers, please visit the
selling page
of my website.